Description
IBRUNAT 140 mg (generic Ibrutinib) for CLL treatment in India
IBRUNAT (Ibrutinib) is a drug used as the first-line treatment for people diagnosed with a type of blood cancer related to CLL (Chronic lymphocytic leukemia).
Ibrutinib efficacy in being used as a treatment drug for CLL.
As per studies, Ibrutinib is a very effective drug for CLL treatment.
Several pieces of evidence show that Ibrutinib significantly improves symptoms of CLL, decreases lymph nodes, and improves blood cell count in patients diagnosed with CLL.
It works by slowing or stopping the growth of cancer cells.
It is the first-line treatment in those with CLL who need treatment and is newly diagnosed.
What is CLL (chronic lymphocytic leukemia)?
CLL or Chronic Lymphocytic is a kind of blood cancer where there are too many of a specific type of white blood cell called a lymphocyte.
CLL is the second most common form of leukemia in adults.
How does IBRUNAT 140 mg  (generic Ibrutinib) Capsule work?
When a patient intake this capsule, the most effective ingredient of it, called Ibrutinib starts its work by blocking the activity of a specific protein, which lays a negative impact on the health and that protein is called BTK or Bruton's tyrosine kinase.
BTK is a protein that provides immunity to the B cells and also passes on "signals" to the B cells residing in different parts of the body and these signals help the B cells to become stronger and multiply.
In order to stop this multiplication, the IBRUNAT 140 mg (Ibrutinib) capsules block the signals of this protein and begin its work of decreasing the number of cancerous B-cells present in the body. Therefore, this stops or slows the progression of cancer.
IBRUNAT Ibrutinib side effects
As an anti-cancer generic drug, IBRUNAT 140 mg (generic Ibrutinib) is an excellent drug but it can also cause certain side effects.
There are certain side effects of taking IBRUNAT Ibrutinib 140 mg capsule.
A patient can feel certain changes in their body like an increase in blood pressure, irregularities and skipping of heartbeats, change in color of stools, decrease in the number of red blood cells, breathing problems, sometimes even the skin color becomes pale.
Headache
Joint & muscular pain
Diarrhea
Bleeding
Nausea
Rashes
Blurred Vision
Swelling in Hands & Legs
All these side effects of the capsule are common, but if any of these effects last longer then the patient must immediately contact their doctor.
Cost of Ibrutinib IBRUNAT 140 mg in India
Natco has set the cost of IBRUNAT (Ibrutinib 140 mg) capsules is very less price in India as compared to the other countries.
The cost of IBRUNAT 140 mg (ibrutinib) produced by Natco pharmaceutical company in India are favourable and the quality is genuine.
The Indian version of Ibrutinib is very affordable, which is undoubtedly a big boon for many patients worldwide who can't easily afford high-cost medication.
Ibrutinib is available in India at an affordable price.
At Delightaid Health, you can easily buy generic ibrutinib directly from India at an affordable cost.
We offer this capsule at an affordable discounted price.
Our organization is a licensed distributor of drugs and we offer 100% real drugs.
In case if you want to place your order just send us your requirements through our website various communication channels Chat, email or WhatsApp
What to know before taking IBRUNAT 140 mg?

Advice from the doctor:
Doctors only recommend this medicine after examining the past health conditions of the patients. If the result of the examination turns out to be good, then they prescribe that the patients intake IBRUNAT Ibrutinib 140 mg capsules.

During Pregnancy:
Ibrutinib must be administered in pregnant women only under extreme emergency conditions. This is because the active elements in the drug get absorbed in the body through the lungs and the skin. It is advised to avoid the intake of IBRUNAT Ibrutinib during pregnancy.

For Alcohol consumers:
Consuming alcohol during the medication period is completely prohibited because when the capsules come in contact with the alcohol the person might start feeling dizziness. Therefore, it is recommended not to intake any products with alcoholic ingredients and in case you are a consumer of marijuana, you must consult your doctor before consuming it.

Liver condition:
If you have any medical history related to liver malfunction, then you must inform your doctor before he writes your prescription. This capsule might end up showing a negative impact on the health of the patients suffering from liver issues.

Driving:
Dizziness, tiredness, nauseate is some of the symptoms of consuming of this medicine. Thus any form of activity in which alertness such as driving must be avoided while on this medication.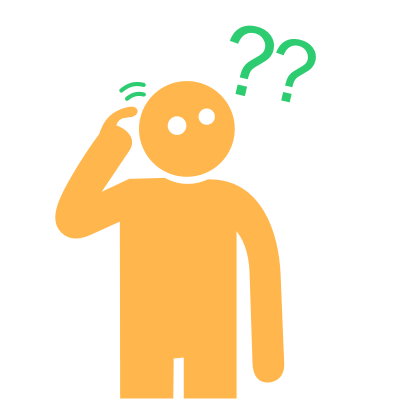 Forgot the dose:
If you forgot to take the tablets or took an extra tablet, contact your doctor. Both underdose and overdose can be harmful.
How long do you take ibrutinib?
The dosage of IBRUNAT 140 mg is a fixed-dose-type capsule that is to be consumed orally under medical supervision. If you have any allergies or medical history, do inform your doctor before he prescribes you the medicines.
How to Take IBRUNAT Capsule
IBRUNAT 140 mg capsule is recommended to be taken once in 24 hours and for best results, it is advised to take the medicine at the same time daily.
The tenure and dosage of consuming this medicine completely depend upon the type of blood cancer, which the patient possesses, their age, the stage of their cancer, and sex.
The dosage also gets influenced by the reaction of your body after taking the first dose. People often assume that taking an overdose of this medicine would help them to recover faster but Intake of higher doses of this capsule will lead to higher side effects.
How to buy Indian generic Ibrutinib
If you want to order IBRUNAT 140 mg then you can contact us.
At Delightaid Health, we can help you to get this medicine at the lowest possible cost.
Please contact us via Email, WhatsApp or simply filling query form in our website bottom section or contact us page.
People can only receive this medicine if they have a proper prescription from a certified doctor.
Even the patients residing in abroad can acquire IBRUNAT capsule by simply sending their inquiry for finding IBRUNAT in UK, Cambodia, Malaysia, China, Indonesia, Singapore, Hong Kong, Philippines, Thailand, Iran, Vietnam, Jordan, Saudi Arabia, Mexico, Brazil, Argentina, Peru, Chile, Colombia, Brazil, Switzerland, Europe, Italy, Turkey, Georgia, Poland, Latina, Azerbaijan, Russia, Moldova, Kazakhstan, Tajikistan, Uganda, New Zealand, Ukraine, Turkmenistan, Australia, Mongolia, Algeria, Mauritius, and Zimbabwe.
The customer will have to present a medical prescription (legal) prescribed from an Oncologist (Doctor).

NOTE:
This information does not endorse any medicine as safe, effective, or approved for treating any patient or health condition. This is only a brief summary of general information about this product. It does not include all information about the possible uses, directions, side effects, warnings, precautions, interactions, adverse effects, or risks that may apply to this product. This is a prescription medicine and if you want to buy this medication legally from Delightaid Health, we require a valid prescription from you. Please consult with your doctor before taking this medicine. Only your doctor can decide which medicine is good for you. Please read the disclaimer and prescription-related full details at the bottom of this website.
Genuine Customer Review